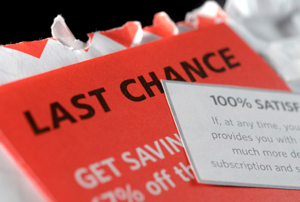 Direct mail made easy.
At Print Tech, we listen to your ideas and make sure your direct mail piece is impactful, whether it's a brochure, postcard, or letter. From beginning--design concepts and the printed mail pieces, to the end---mailing services, we can help deliver the results you expect from your campaign.
We print an array of direct mail products and stock a large variety of envelope sizes and colors. We print postcards, flyers, letters, self-mailers, business reply cards, or anything else that you need to send in the mail.
If you're looking to mail in Pittsburgh or surrounding cities and states, we can provide the creativity, service, and direct mailing services expertise you deserve.
We provide:
CASS certification
Mail Preparation
Barcoding
Metering
Direct Addressing
...and much more to give you cost savings and save you time.
Feel free to call us at 412-963-1500
-OR-
request an estimate online and we will respond shortly.