Although we're proud of our products, services, and technology, nothing matches the pride we have in our staff. You see, we learned long ago that we're really in the business of building relationships. For that reason, we put a premium on hiring and retaining the most qualified and dedicated individuals to serve on our team.
The technical areas of the company, including the pre-press and offset press department, boasts over 15 years average experience and 10 of those with Print Tech. Our sales staff and customer service people are all proven industry professionals focused on delivering results for you.
Rod McMahon - President
---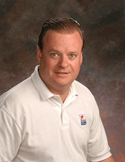 Rick Baker  -  Operations Manager
Rick Baker is an industry veteran with over 20 years experience at Print Tech. He began his career in the bindery operations where he became competent on all of our equipment. Rick served as production manager at North Hills and then was promoted to general manager at RIDC in August of 2005. Although Rick's background is primarily in production, he excels in providing superior customer service.
---
Chris Hospers
Chris has been in printing industry since 1996. His initial experience began in a small print shop in California, where he learned the bindery. Next, he moved into the newspaper industry for the next 10 years in Boulder, CO. While there he worked in the circulation, prepress, design and layout departments. In 2008 he moved to Pittsburgh and started working at Print Tech. He was initially hired in the prepress and large format departments. Eventually he went on to train and work in nearly every other production department before becoming a Customer Service Representative.  In 2012 he joined the operations team where he oversees Corporate Accounts, IT and Quality Control along with assisting in the day to day operations of the business.
---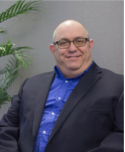 Bruce Gleason
---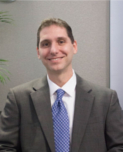 Eric Pursh
Eric Pursh has been in the printing industry for over 20 years, and ran a litigation copy service prior to joining the Print Tech team in 2012. He is a graduate of the University of Pittsburgh with a degree in Marketing and earned his MBA from Robert Morris University. He lives with his wife, two daughters, and two dubious guinea pigs. When he's not working he enjoys coaching youth soccer, running, or binge-watching Netflix.
---