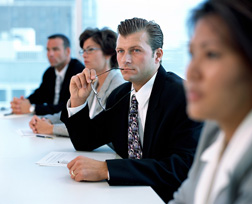 Our Mission And Promise To You
Print Tech of Western PA is committed to adding value to our customers. We are dedicated to providing results driven solutions, world class partnering and investment in the technology necessary to achieve our collective goals.
Guiding Principles
Print Tech was founded as Copy Boy in 1970 by Bob Weingard and his father. Since then, Print Tech has grown to be Pittsburgh's largest commercial quick printer. Quick Print Magazine has named Print Tech "Top 50" of the 30,000 existing commercial quick printing companies in North America.
Print Tech is dedicated to our customers and the satisfaction of their needs. We are able to provide faster, more efficient service by striving to stay up to speed with the latest technological advancements in the industry. We strive to add real value to the customer and to the finished product we produce. To do this, the typical Print Tech team includes both an outside consultant and an inside customer service person. Together, they work with you to identify your challenges and seek the best solution for you.
In addition to our account team, Print Tech also offers the best in "on line" ordering and tracking systems for you to manage your work anytime you need it, twenty four hours a day seven days a week.
Print Tech works to create valuable partnerships with our customers. We hope you will consider letting us work with you.